Welcome to the Angeles National Forest Trail Race where you can experience some of the finest trails and canyons of the San Gabriel Mountains. Our course is incredibly scenic, yet strenuous and challenging. We feature fully stocked aid stations as you become part of these semi-wilderness surroundings. The final climb to the summit of Mt Wilson up the Kenyon Devore Trail will test each runner with terrain and surroundings that are truly unique to these canyons. Make this Summer special and come run the Angeles National Forest Trail Race.

ANFTrailRace Starts and Finishes at the Mt. Wilson Observatory on Saturday, July 6, 2019. Registration Opens on February 14, 2019.
Our 2021 race date will be posted soon
Where

San Gabriel Mountains
Google Map

When

Saturday, July 06, 2019
Race start 7:00 AM
What does it take to run the Angeles National Forest Trail Race?
All 3 distances are majestic, challenging, and all within the San Gabriel Mountains of the Angeles National Forest. The 60K has 7400 feet, the 50K has 5700 feet, and the 25K has 3300 feet of elevation gain. Our USFS approved trail maintenance group maintains all the trails we use. We have race-shirts, aid-stations, finisher's medals, awards, and a runner's post-race meal. The final climb up Mt Wilson's Kenyon Devore Trail tests each runner in a semi-wilderness. Have an Angeles National Forest adventure and come run the Angeles National Forest Trail Race.
Our Race Distances
Click or tab on an image below to learn more about that distance
More 25K Info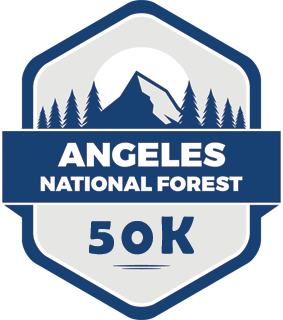 More 50K Info
More 60K Info